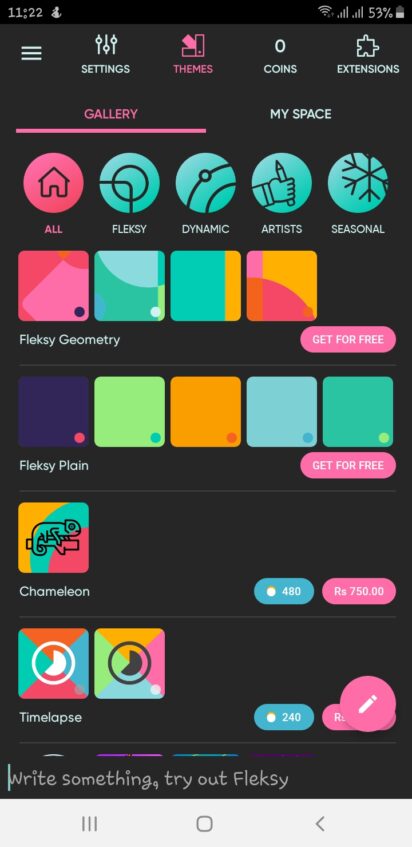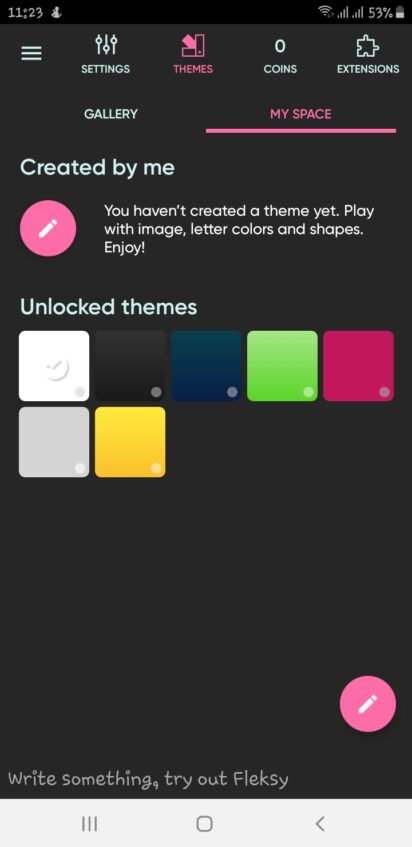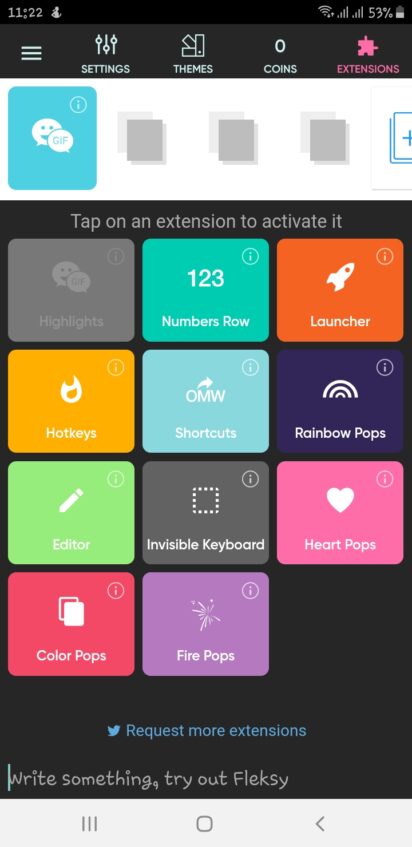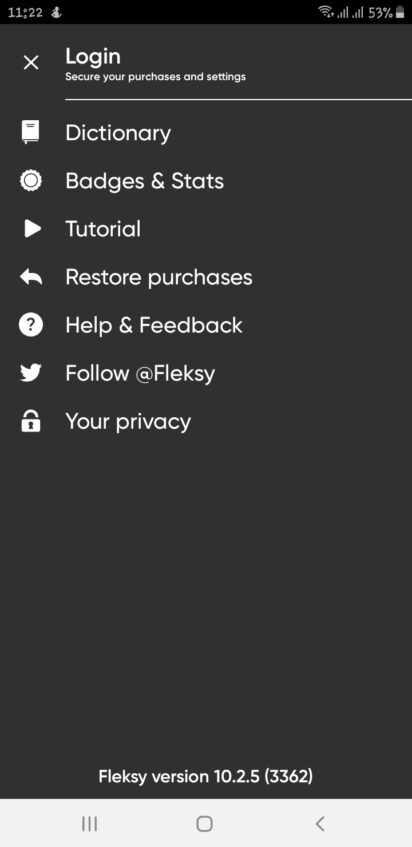 More about Fleksy + GIF Keyboard
Fleksy is the keyboard app which happens to be the fastest keyboard on Android right now. The app lets the not only customize but also search, share and type. Users can find certain GIFs and Stickers while searching the web privately. The optimum Auto-correct feature lets you correct the spelling mistakes as you type. Now customize the keyboard with great extensions as well as colorful themes.
Features:
Few of the features for the Fleksy are as follows.
Efficient and Stylish Customizations:
Fleksy is a GIF keyboard to let users search and have access to original GIFs.
Choose 1 of the 3 different keyboard sizes.
With the Editor feature, users can now copy or paste as well as control the cursor from keyboard.
When the user types, they can have access to number row, shortcuts or rainbow popping effect.
Fleksy allows user access to the apps right from the keyboard.
Choose from over 50+ colorful themes. For example, the Chameleon Theme lets the user have the keyboard color same as the app they are using it in.
Now choose different color for emojis.